SEPPA VEGETABLE EXTRACTS TOMATO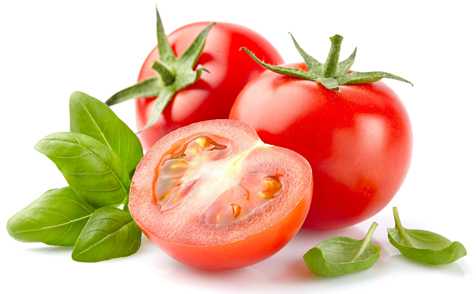 First cultivated in Mexico, tomatoes are today grown in over 150 countries. Around 80% of the tomatoes produced worldwide are consumed fresh, whereas the remaining 20% are utilized in the tomato processing industry. As an important flavoring ingredient, processed tomato products are extensively used in the food processing industry, fast food joints, hotels, restaurants and households. There are many processed tomato products available in the market. Some of these include - peeled tomato, partially dehydrated tomato, diced tomato, tomato snacks, tomato paste, ketchup, soup, juice, sauce, powder and concentrate. Tomato processing, which began with the manual canning of tomatoes in 1847, currently represents a highly organized industry with sales worth billions of dollars. The global tomato processing market reached a volume of around 34 Million Tons in 2016. A number of factors are currently driving the growth of this market. These include changing food habits, rising incomes, urbanization, emerging markets, growing consumption of fast foods especially by youngsters, etc. Currently, sauces account for nearly a third of the total processed tomato consumption. Sauces are followed by pastes, canned tomatoes, ketchups and juices. The report has also analyzed the market on the basis of key regions. The United States currently represents the world's biggest tomato processor accounting for more than one third of the total global tomatoes processed. Other major countries include – India, Italy, China, Turkey, Iran, Spain and Brazil.
The global tomato processing market has experienced a healthy growth over the past several years. This can be accredited to the changing lifestyle and increasing spending power of the consumers coupled with the innovative product packaging.
Tomatoes are rich source of potassium, minerals, vitamin A, vitamin C and fibres owing to which they are considered as a vital food crop. The majority of tomatoes are freshly consumed while the leftover is used by the tomato processing industry. Tomatoes are extensively used in households, fast food joints, hotels, restaurants and food processing industries to prepare purees, soups, ketchups, pickles, juices, sauces, etc. A new research report by IMARC Group, titled "Tomato Processing Market: Global Industry Trends, Share, Size, Growth, Opportunity and Forecast 2018-2023", estimates that the market crossed the volume of 41.5 Million Tons in 2017. The report further anticipates the market to reach a volume of 48 Million Tons by 2023, at a projected CAGR of 2.5% over the forecast period. Success in the tomato product market requires highest consistency, Quality and maximized efficiency in production and minimum cost of production ensuring enhanced hygiene of the product. SEPPA supports you in achieving the above easily and comfortably with its advanced processing and packaging equipments and strong design engineering, manufacturing, spare and service support. Glass, PET and Can's are the packaging of the current and near future. SEPPA helps you design, build and deliver the most impressive aesthetic bottle design and packaging along with a optimized production line from start to end, ensuring the lowest food plant, compact design and enhanced efficiency. SEPPA is always there with its immense experience to guide you with new market trends, demands and customer needs.
COMPLETE LINE SOLUTIONS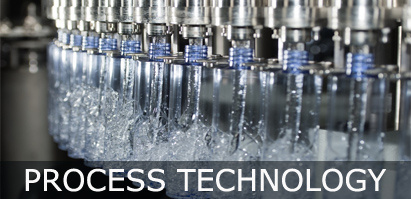 Read more..
Read more..