SEPPA LIQUID DAIRY PRODUCTS
Latest research, forecasts a rise of around 30% in global consumption of White milk and Other Liquid Dairy Products (OLDP) from 2010 to 2020.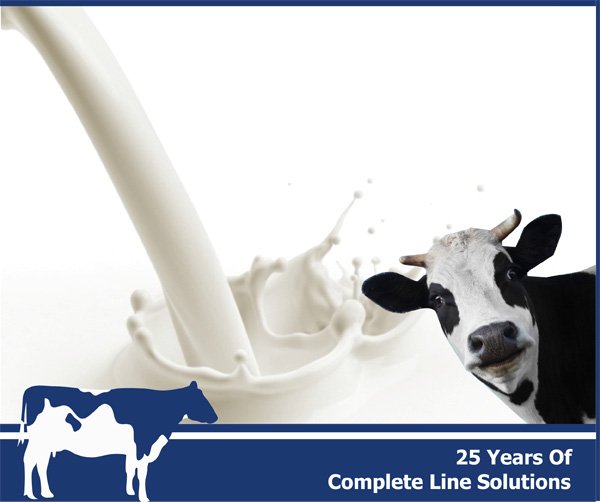 This consumption boom will be driven by economic growth, urbanization and the rising purchasing power of Asia's middle class, according to dairy Index, which tracks worldwide facts, figures and trends in the global dairy industry. Demand for liquid dairy products (LDP) will rise in every region of the world between 2010 and 2020, with the exception of Western Europe, which has the world's highest per capita consumption of milk. The liquid dairy boom reflects a growing shift in economic power from West to East. An emerging middle class is set to fuel demand for healthy, packaged products in supermarkets and convenience stores from Shanghai to Mumbai. Global demand for white milk and OLDP - including flavored milk, drinking yoghurt, sweetened condensed milk, lactic acid drinks and infant milk - is expected to grow to around 350 billion litres by 2020, compared with some 270 billion liters in 2010. "The emergence of a significant middle-class, urbanization and the expansion of modern shopping habits by busy, health-conscious and well-informed consumers is raising the consumption of packaged milk in developing countries. The consumers of this decade are looking for greater convenience and uncompromising quality and safety," said Tetra Pak President and CEO Dennis Jonsson. "India's dairy market is at a very exciting and interesting stage. With economic growth across a wider cross-section of consumers and one of the youngest populations in the world, India is witnessing a dramatic change when it comes to consumers' views on health, safety and convenience. This is evident with the shift from loose to packed milk. Long shelf-life milk packed in cartons and carton based pouches continues to see strong growth in its early stages of entry in the Indian market. We are certain this trend will only accelerate," said Kandarp Singh, Managing Director, Tetra Pak South Asia Markets. Economic growth and demographic changes are driving demand for all types of LDP in both developed and developing countries. Among the trends the report details are:
China and India driving the dairy boom
Continuing population growth in India, the world's largest consumer of milk, and the increasing popularity of milk and other liquid dairy products in China means that by the end of the decade, India and China are expected to account for more than a third of the world's total LDP consumption, with the Asia-Pacific region continuing to consume more than the rest of the world.
Shift from "loose" to packaged milk
The rising economic power of India and other Asian nations is expected to spur a shift from loose to packaged white milk consumption in these areas. Last year, around 51% of white milk consumed in developing countries was bought loose. Sales are forecast to reach a tipping point in 2014, with around 55% of white milk sold in packages, and this is expected to climb towards 70% by 2020.
Seeking value in mature markets
Value-added products promoting convenience, health and well-being may offer the best growth opportunities this decade for the mature markets of Western Europe and North America. Whilst LDP consumption per capita in these regions is expected to fall, they are set to remain the top two LDP consumers per capita in 2020.
Focus on efficiency and sustainability
Major brands and retailers around the world are making ever-stronger commitments to reduce waste and lower carbon impact, a trend that will continue. For example, the U.S. milk industry recently pledged to cut its carbon footprint by 25% by 2020. Success in the liquid dairy products market requires highest consistency, Quality and maximized efficiency in production and minimum cost of production ensuring enhanced hygiene of the product. SEPPA supports you in achieving the above easily and comfortably with its advanced processing and packaging equipments and strong design engineering, manufacturing, spare and service support. Glass, PET, Pouch, and Plastic cups are the packaging of the current and near future. SEPPA helps you design, build and deliver the most impressive aesthetic bottle design and packaging along with a optimized production line from start to end, ensuring the lowest food plant, compact design and enhanced efficiency. SEPPA is always there with its immense experience to guide you with new market trends, demands and customer needs.
READ MORE :
LIQUID DIARY PRODUCTS